For a Grand Tour, you need Signature's Tourismo Touring Coach
---
Posted on Thu 6th Jul 2017 at 12:56
---
---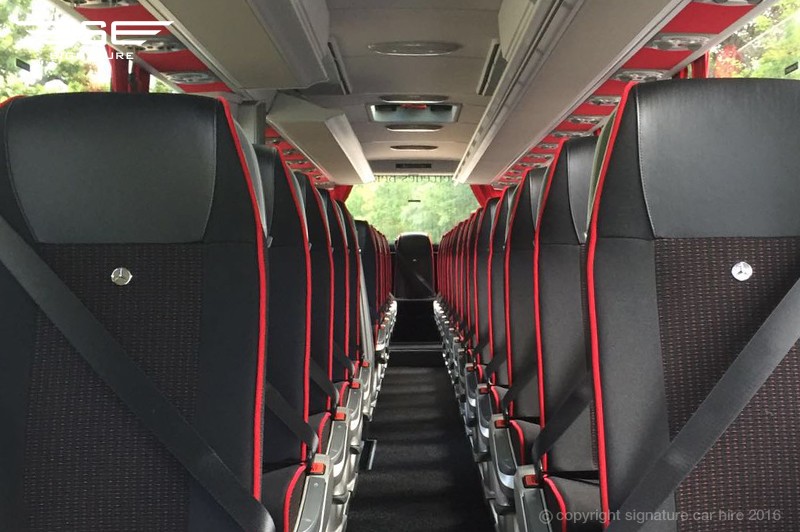 ---
If you are planning to embark on a tour of Great Britain to breathe in the beauty of England, navigate the valleys of Wales and sit by the lochs of Scotland then you will want to do so in absolute comfort; so we recommend Signature's Mercedes Benz Tourismo Touring Coach.
---
Why? Well because it is packed full of an unrivalled set of safety and comfort features so you can sit back, relax and enjoy your journey.
Mercedes designed this coach with the long distance traveller in mind, perfect if your tour is from Heathrow to the Highlands! The ergonomic seats will keep you well supported en route and with intuitive adjustment controls and elegant armrests you can be assured of a comfortable position as you are transported to your destination. Generous head supports and footrests will accommodate those who choose to snooze and a drop down tray with cup holder ensures eating on the go is easy too. For your convenience (excuse the pun) there is a loo on board, so you won't have to worry about any unplanned pit stops!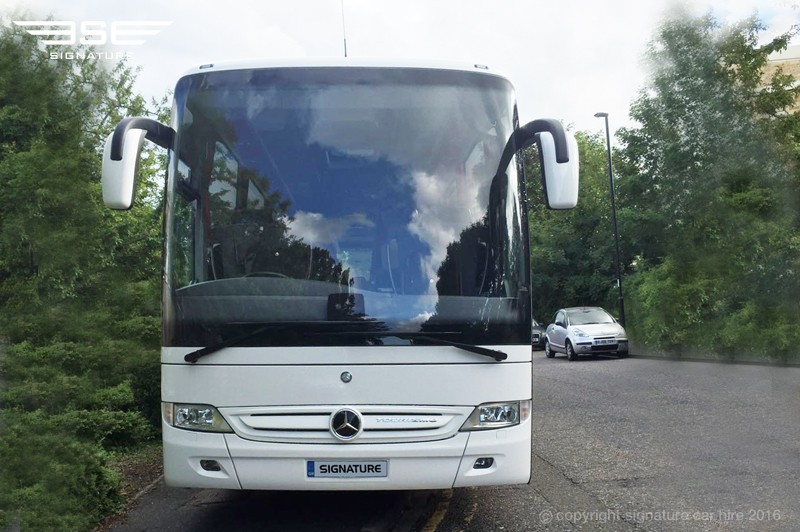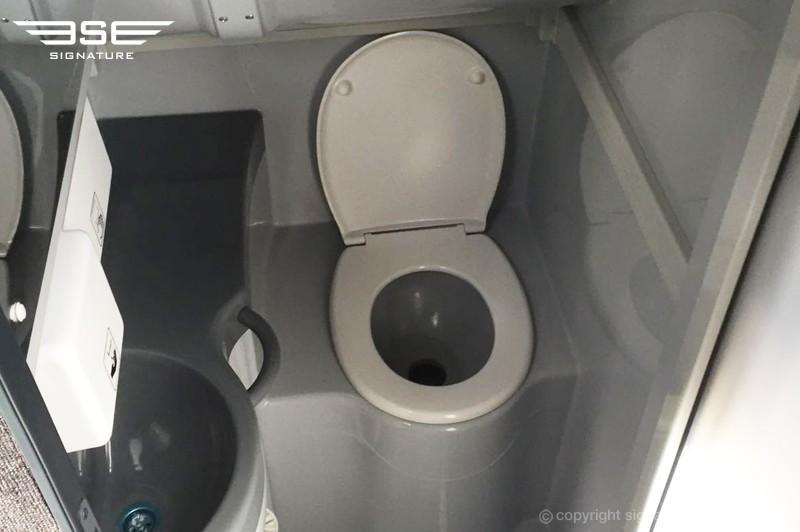 The cabin is kept optimally pleasant with convector heating and air conditioning, essential with Britain's famous changeable weather patterns! And to keep you entertained as you make your way to your destination you can enjoy the on board entertainment system which includes CD and DVD options. For those who don't believe in travelling light, there is plenty of room below for passenger luggage!
Signature's 55 seater coach is packed full of safety features and boasts a tall, comfortable cabin that will keep you content and entertained throughout your journey.
Trust Signature Coaches to offer a first class UK Coach touring experience.
---