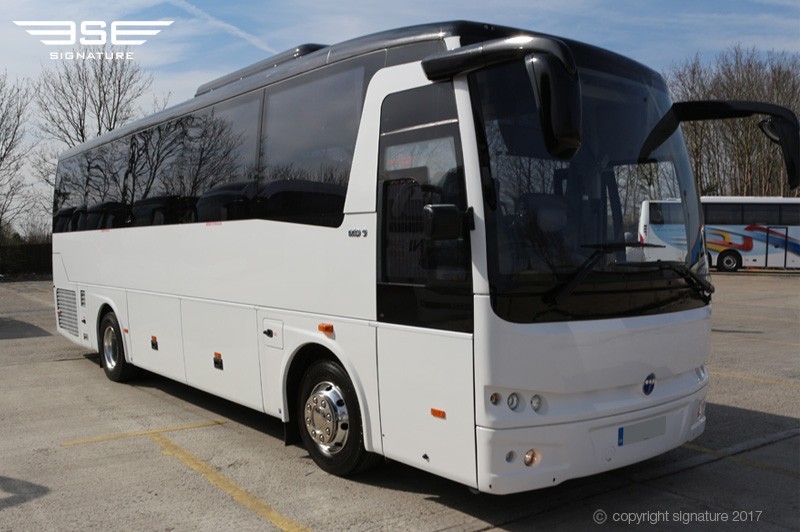 PASSENGER COMFORT
Our 39 seater rental coach is an excellent choice for medium sized travel groups who need to hire a coach to explore the UK or to impress business clients who require comfortable, safe and efficient ground transportation solutions.
Our rental coach is fully fitted with plush fabric seats that come with head supports and safety seat belts to ensure passengers are not only comfortable but safe and secure on route too.
All our coaches for hire in the UK are constructed to give passengers the maximum levels of comfort and practicability and our 39 seater executive hire coach fleet is no exception.
HIRE COACH FEATURES
Each coach on our fleet includes a selection of features to ensure your journey is hassle free, comfortable and efficient. We offer fully air conditioned vehicles, for example, so passengers are not overheated when temperatures get hot.
Whatever your reasons for travelling by coach in the UK, be it a school excursion or business event or holiday, Signature's modern, clean and comfortable 39 seater executive coaches will manoeuvre you throughout the UK and through the streets of our great capitol city London with ease.
We understand travelling in London by coach can be hectic so trust Signature Coaches and our professional drivers to get you where want to go with ease.
We are confident that your fellow passengers will enjoy travelling in Signature's 39 seater touring coach.